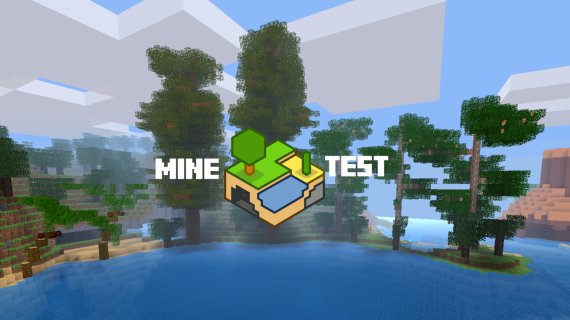 Alone In The Wild Land Minetest Server Terms of Service (inactive)
By accessing and using the aitwlminetest.com domain, our gaming servers at or connected to aitwlminetest.com:40000, or any other Service provided by Alone In The Wild Land Minetest Server, you accept and agree to be bound by the terms and provision of this agreement. In addition, when using our Services, you shall be subject to any posted guidelines or rules applicable to that particular Service. Any participation in our Services will constitute acceptance of this agreement. If you do not agree to abide by the above, please do not use our Services.
We reserve the right to update these Terms at any time, and you acknowledge and agree that it is your responsibility to review this Site and this Policy periodically and to be aware of any modifications. We will notify you of any changes to these Terms by posting those changes on this page and including a notification on our forum at https://forum.minetest.net/viewtopic.php?f=10&t=20814&p=331169#p331169.
Definitions
"Alone In The Wild Land" - The term "Alone In The Wild Land" refers to Alone In The Wild Land as a whole, which is represented by the Alone In The Wild Land Administrative Team. The terms "staff", "we", "us", and "our" refer to Alone In The Wild Land and the Alone In The Wild Land Administration Team. The terms "member", "user," "you," and "your" refer to site visitors, and any other users of our Services.
"Service" and "Services" - The terms "Service" and "Services" refer to any service that Alone In The Wild Land offers, which includes our Minetest Servers, Websites etc.
"Rules" - The term "Rules" and "Server Rules" refers to our rules found at https://forum.minetest.net/viewtopic.php?f=10&t=20814&p=331169#p331169.
"Alone In The Wild Land Minetest Server" - The term "Alone In The Wild Land Minetest" refers to the Minetest server we offer, which includes server running on or connected through the aitwlminetest.com. Alone In The Wild Land is bound to license derived by minetest.net, not any other company, copyright, or trademark.
Payment Rules
Currently Alone In The Wild Land Minetest Server is NOT accepting any form of payment, donation or any monetization from third party. Everything is run solely funded by the owner of Alone In The Wild Land Minetest Server. Do not make a payment of any kind in the name of Alone In The Wild Land Minetest Server, please donate to Minetest core team, mainly here https://www.minetest.net/get_involved/.
Privileges
You may receive virtual rewards in the form of in-game privileges. These privileges (1) are not tangible goods, (2) are provided as a way to thank users who support Alone In The Wold Land morally, and (3) are not intended to give supporters an unfair advantage over other members. Please be aware that players will not be given special consideration or treatment from anything outside the concern of admin or owner. Many of the privileges awarded to those who is eligible which can be obtained by admin or owner proposition, and those that may significantly alter gameplay. All awarded privileges are non-transferrable, and the perks, price, names, and weight of ranks may change at any time.
In-game Privileges
The official list of the privileges for each rank can be found on our forum at https://forum.minetest.net/viewtopic.php?f=10&t=20814&start=50#p342882. This page supersedes information from any other source, including that given by staff members. Alone In The Wild Land will do its best to honor the privileges it specified to a user at the time that they were awarded. However, this is not always possible and Alone In The Wild Land reserves the right to make changes to the reward scheme and Alone In The Wild Land's services as Alone In The Wild Land sees fit.
Alone In The Wild Land reserves the right to remove any privileges granted at any time for any reason.
Server Changes
Changes may occur, such as a server reset, data corruption, or user error, that could remove privileges or affect gameplay. We will do our best to restore privileges for current subscriptions and active users in good standing, but some items may be irretrievable.
Minetest EULA
We have done our best to remain compliant with the Minetest End User License Agreement (EULA) and will make every effort to remain so. This may include making changes to privileges, with or without notice to you, and any loss of privileges will not be refunded.
Our Provision of the Services
Our Services are provided on an as-is and as-available basis. We will make reasonable efforts to keep the Services operational at all times. Technical difficulties may result in temporary interruptions to the Services. No interruptions to the Services shall entitle you to a refund of any payment already made by you. We are under no obligation to provide any content for the Services and reserve the right to upload, remove, vary or otherwise deal with any content provided on our Services from time to time. We also reserve the right to modify or discontinue all or part of our Services without notice at any time. We will not be liable to you or any third party for any modification, price change, suspension, or discontinuation of the Services.
How We Use Your Personal Information
We only use your personal information in accordance with our Privacy Policy. Please take the time to read our Privacy Policy, as it includes important terms which apply to you. By using the Services, you agree to be bound by our Privacy Policy, which is incorporated into these Terms.
Our Services are hosted in the Singapore. If you access the Services from any other region of the world with laws or other requirements governing personal data collection, use, or disclosure that differ from applicable laws in the Singapore, then through your continued use of the Services, you are transferring your data to the Singapore, and you expressly consent to have your data transferred to and processed in the Singapore.
Confidential Information
Any non-personal information or material transmitted to us or through our Services will be deemed to be non-confidential and non-proprietary. By sending us any non-personal information or material, you affirm that you are the legal owner, creator, and/or controller of that information or material and that you give us an unrestricted, irrevocable license to use, reproduce, display, perform, modify, transmit and distribute those materials or information, and you also agree that we are free to use any ideas, concepts, know-how or techniques that you send us for any purpose. However, we will not release your name or otherwise publicize the fact that you submitted materials or other information to us unless: (1) you give us permission to do so, (2) we first notify you that the materials or other information you submit to a particular part of our Services will be published or otherwise used with your name on it, or (3) we are required to do so by law.
Other Sites
When you visit or purchase from a website affiliated with us or linked to our site, you use the other site at your own risk and that site's terms and conditions of use and privacy policy will apply. We have not examined the content of any other website, and are not responsible for the actions, products, services, or content of any such other site or its related businesses.
Other Important Terms
We may transfer our rights and obligations under our Contract with you to another organisation, but this will not affect your rights or our obligations under these Terms.
You may only transfer your rights or your obligations under our Contract with you if to another person if we agree in writing.
This Contract is between you and us. No other person shall have any rights to enforce any of its terms.
Each of the clauses of these Terms operates separately. If any court or relevant authority decides that any of them are unlawful or unenforceable, the remaining clauses will remain in full force and effect.
If we fail to insist that you perform any of your obligations under these Terms, or if we do not enforce our rights against you, or if we delay in doing so, that will not mean that we have waived our rights against you and will not mean that you do not have to comply with those obligations. If we do waive a default by you, we will only do so in writing, and that will not mean that we will automatically waive any later default by you.
Term and Termination
These Terms shall remain in full force and effect while you use our Services. Without limiting any other provision of these Terms, we reserve the right to, at our discretion and without notice or liability, restrict or deny access to and use of our services (including blocking IP addresses), to anyone for any reason, including, without limitation for breach of any part of these Terms or of any applicable law or regulation.
We may also, at our discretion, suspend, terminate, or delete your account and any created content or information at any time, without warning. If we suspend or terminate your account for any reason, you are prohibited from re-registering or creating a new account. In addition, we reserve the right to take appropriate legal action, including without limitation pursuing civil, criminal, and injunctive redress.
Copyright Infringements
Alone In The Wild Land respects intellectual property rights. If you believe that any content available on or through our Services infringes upon any copyright you own or control, please notify us using our contact form.
Liability
Nothing in these Terms limits or excludes our liability for: death or personal injury caused by our negligence; or fraud or fraudulent misrepresentation; or any other loss or liability which may not be excluded or limited by law. We will under no circumstances whatsoever be liable to you, whether in contract, tort (including negligence), breach of statutory duty, or otherwise howsoever arising for: any loss of profits, sales, business, or revenue; loss or corruption of data, information or software; loss of anticipated savings; loss of goodwill; or any indirect or consequential loss.
Except as expressly stated in these Terms, we do not give any representation, warranties or undertakings in relation to the Services. Any representation, condition or warranty which might be implied or incorporated into these Terms by statute, common law or otherwise is excluded to the fullest extent permitted by law. In particular, we will not be responsible for ensuring that the content provided through the Services is suitable for your purposes.
Authorization
By continued use of this Site and other Alone In The Wild Land Services you indicate your agreement with these Terms and Conditions and you further agree that:
If you are under the age of 18 or 18 it is advised you are operating with the guidance and consent of a parent or legal guardian.

You will not charge back, dispute, or otherwise reverse any payments.

You understand and agree that you will not be issued a refund.

You will not abuse and/or misuse any awarded privilege(s).

We reserve the right to ban any account without notice for any reason.

You agree to be bound by these Terms and Conditions as listed above.
If you do not agree with the Terms listed above then do not apply for membership or use our Services. Failure to comply with any of these Terms and Conditions or breaking Server Rules can lead to a permanent ban from all of our Services without refund.